Grooming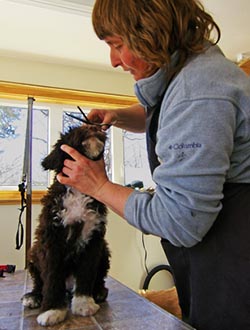 We groom all sizes and shapes of dogs, and cats too. We specialize in grooming porties.
For and appointment call 902-275-2136.

Walk In's Welcome at:
15 Oak Lane in East Chester, Nova Scotia, Canada
View our Contact page for more options.
Doggie Day Care and Long Term Boarding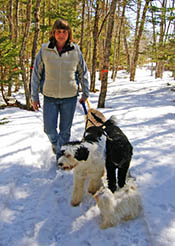 Boarding your dog with us is the closest thing to them having a sleep over, as you can get. They live in the house with us, go for walks with us, and become part of our family.
If your furry friend stays longer than one week, we will groom them for free!
Download and complete our
Boarding Contract